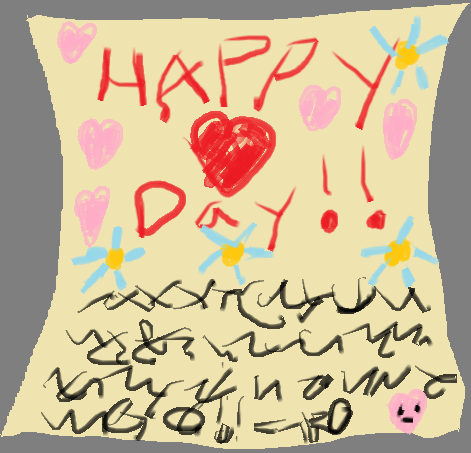 Hello my friends! The air is warm and the time is right! Let us all come together and celebrate Happy Hearts Day! What is that? That is a day for all of us to come and try to make each other's hearts happy! Let us gift and treat our friends with wonderful gifts from the heart! Come and join me on the evening of the first of Spring at the Arceus Shrine. There will be food and games and fun and food and lots of happy people… and FOOD! And to make the night even MORE fun! I have made everyone a mask to wear! Don't be shy and come join me! Can't wait to see you there!
-Your friend Ro!
Hey there all of you from

!!!
You read right! Come and celebrate Happy Hearts Day with Ro! What's that you ask? It's a Holiday that Ro insist is real.....just humor the little guy…What's more important however is that there's gonna be a big party! Ro wants to celebrate Happy Hearts Day and everyone is invited to come! There's only one catch to the party though! Ro's had a bit too much time on his hands and has made many many many mask based off of pokemon! Everyone has to wear one (any pokemon of your choice) to this masquerade event! There, everyone can hand out gifts (drawings, poems, drabbles, sketches, whatever you feel like sharing with others) to other party goers to make their hearts happy. Come and be merry and make everyone's heart happy! Enjoy the food, share gifts with friends and who knows, maybe even fall in love! But a word of warning, something strange is happening at the Shrine, so everyone keep on their toes or you may end up as part of a practical joke!
This is a fun little user event that I and a few others have been planning for some time! It'll take place in the Pokimono forums!
pokimono.freeforums.org/index.…
So please stop on by and have some fun! Who knows who might stop by! Or what will happen! (muahahhahahahahhahahaa!)
The event will last for two weeks starting on the 24th of March and ending on the 7th of April!
But wait! There's more! There will be two contests while this event will be going on! One is The Wackiest Hair Do! Everyone who enters has to show off what they think is a crazy looking hair do. Users will vote in the forums who they think has the wackiest. The prize for that is a drawing of the winner by both myself and

as well!  The second contest is Pokimono's Most Beloved! Who will hand out the most gifts at the event? After the two weeks are up, seeing who handed out the most gifts ( sketches, poems and other whatnots given out to others), they will win a more detailed drawing of their character, drawn by myself and a short story involving the winner's character and Ro. Winner's choice of theme! As well as a sketch by

! Anyone can enter and do both, so there is a chance a user could win both contest!
For those of you who would like to enter the Wackiest Hair Do contest, please post up the art in the forum that way I know who will enter, but by all means put it in the group too so you can get points for it!  You may want to also post a link to the forum so other people can come and vote for your amazing hair!!
For those of you who are giving out gifts to others, please post them as well in the forum so they can be easier to count at the end of the event. More information will be in the forums when the event is ready to go!
I believe that covers everything!! I hope to see you all there!!